Before placing a medical device on the European market, technical documentation for the current class of medical devices are produced providing evidence of conformity with the relevant legislation. All technical documentation comply with the Medical Devices Directive (MDD) 93/42/EEC and in process of updating according to MDR.
Our treatment products are registered as Medical Device at the Danish Medical Agency and in EUDAMED  covering all EU countries.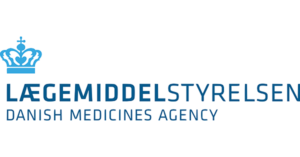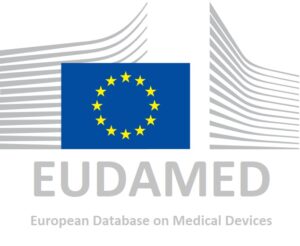 All CANNASEN treatment products are filed as medical device under the  Medical Devices Directive (93/42/EEC) (MDD), and classified as class I  . Up to May 26, 2021, Medical devices was regulated under MDD, but today follows the MDR(Medical Device Regulation) (EU) 2017/745 (MDR). Products filed under MDD as a class I will, with the new MDR, be lifted to a class IIa.  For a transition period of 4 years, products with a MDD class I are allowed to remain on the market, provided that the extended requirements of the classification lift are initiated, at the date changing from MDD to MDR and the classification lift is completed within the transition period.
CANNASEN products launched as a class I under MDD are allowed to stay on the marked, as a class 1 as the extended requirements of the classification lift are initiated, at the date changing from MDD to MDR.
To the best of our knowledge, CS MEDICA A/S is currently alone on the market with products containing cannabinoids regulated under MDR. This immediately gives a competitive advantage as new products introduced to the market under MDR with cannabinoids must go through the process applicable to MDR class IIa, corresponding to an application process period of 2-3 years. CS medica will thus have a competitive advantage during this period.
All CANNASEN® CBD products comply with the EU regulation and are registered for sale in all EU countries
CBD crystals used in our Topical products is extracted from the plant called Cannabis sativa L., which is in compliance with the legal strain of hemp according to the European Common Catalogue of Varieties of Agricultural Plant Species, in accordance with Article 17 of council directive 2002/53/EC of 13 June 2002, with a level of THC < 0,2%.
Sale and marketing of legal CBD products containing CBD extracted from the plant Cannabis sativa L are approved by the supreme authority within the EU, the Court of Justice of the European Union. Court declaration, of the 19th of November, 2020,  can be found in here.
Currently legal CBD products include CBD delivered topically and intra-nasally. The EU and the UK has thus initiated the withdrawal of all oral CBD oils and other CBD supplements. As a result, a portion of the current CBD products is being removed from the market leaving only authorized medical devices and cosmetics products. As these two segments are the main focuses of the CANNASEN brand, CS medica believes that the change in the law is in the company's favor [1]
[1] Testing and Compliance links:
› Extracts Regulation of Cannabidiol in the EU and UK
› Latest CBD laws around europe
› Regulatory status of CBD in food in europe
› CBD will be removed from shelves next year, are you prepared?
› 2019/01/19-01-14-press_release_EIHA-novelfoods
Extensive tests and control including invitro skin-sensitization test, in-vitro efficacy test, skin-irritating test, and cytotoxicity test, are performed on all treatment products produced by CS medica's subsidiaries. All raw materials used in our products undergo a quality assurance check to ensure consistent quality. All testing instructions meet the legal requirements according to section 3.2 in Appendix II of the MDD.
As a manufacturer with of a medical device on the EU market we comply with the specific European Directives set forth by the European Commission. In our case, of importance are the Medical Device Directives (MDD): MDD 93/42/EEC and MDR  2017/745.
Our products are registered at the Danish Medical Agency and in EUDAMED (EU database for legal medical devices) as a Medical Device Manufacturer, covering all EU countries. Additionally, we make sure to contact relevant Medical Agencies before entering new markets to assure it complies with its current regulation on medical devices and local cannabinoids legislation.
Learn more about the about the process that has been followed 
The Process following medical devices class I certification under MDD requirementcan be summarized as follows
Bibliography for all active ingredients in treatment products must be identified and documented through:in vitro testing, in , clinical testing, , and safety data. Preliminary feasibility studies are then performed to optimize the final formulation.
Test of formulation, in accordance withICH  guidelines and ISO 13485 including; viscosity test, homogeneous test, microbiology test, water content, skin sensation, smell, and color.
The test of formulation is followed by an in-vitro test, skin irritation according to ISO 10993-10, skin sensation according to OECD 442E, and cytotoxicity according to ISO 10993-5: 2009.
A determination of the shelf-life, including a stability test in accordance with ICH guidelines (the International Conference on Harmonization of Technical Requirements for the Registration of Pharmaceuticals for Human Use).
A review of product documentation, packaging, and package leaflet to make sure they follow the legislation within Medical Device and are in accordance with the MDD and MEDDEV guideline

s

. Any other languages than English on the package needs to be translated by a certified translator for each language needed.
Submission of a technical file according to MDD and ISO 13485, which, apart from the abovementioned, should include:

bibliography, tests, and a clinical evaluation of the complete product, including;
regulatory affairs, literature review,/technical specifications, risk-benefit evaluation, pre-clinical studies, clinical investigation on the actual or equivalent device, post-market surveillance with an own device and at least one equivalent device (if applicable), and
a full risk assessment and biological evaluation according to iso 14971 and iso 10993 respectively.
The technical file is made to document that the medical device that encounters the patient's body is expected to perform, its intended use/function without resulting in any adverse effect to a patient.
Determination of classification based on the medical devices s risks and the regulatory controls necessary to provide a reasonable assurance of safety and effectiveness according to the rules set in MDD.
With the MDR regulation, the requirements for demonstration of product quality, safety and reliability have been further tightened and the following general conditions required under the new MDR  is in the process of being implemented by CS medica.
The process of upgrading from MDD to MDR requirement can be summarized as follows:  
CE Marked: Stricter requirements for demonstration of safety and efficacy are set, which under MDR follow the rules under General Safety and Performance Requirements (GSPRs) against previous Essential Requirements (ER), which have much lower safety requirements.
Unique device identification (UDI): A UDI must be applied to all medical devices, ensuring that each medical device is completely traceable from the manufacturer to the end user. The UDI ensures a quick and efficient recall of any defective products from the market.
Person responsible for regulatory compliance (PRRC): Device manufacturers will be required to identify at least one person within their organisation who is ultimately responsible for all aspects of compliance with the requirements of the new regulation.  The MDR imposes strict educational and experience requirements for the PRRC.
PMS, PSUR, Vigilance reportingIncreased post-market surveillance are requested by the the Notified Body, just as the data and information derived from the PMS activities must be entered into EUDAMED.
Clinical Evaluation: Manufacturers must conduct post-marketing clinical follow-up (PMCF) and, with the data collected, update the clinical evaluation and data derived from the PMCF must also be registered in EUDAMED.  Furthermore, there some guidelines/standards that must be followed when creating a clinical evaluation, such as the MEDDEV 2.7/1 Rev. 4 (2016), MDCG 2020-5 and 2020-6 or requirements from the ISO 14155.
Classification: Medical device manufacturers must perform regular inspection process to ensure that their Medical device is classified correctly.
Grandfathering provisions: All currently approved devices must be recertified in accordance with the new requirements of MDR.
To lift the medical device class I to a class IIa the following extra requirements shall be implemented:
Technical documentation assessed by a Notified Body and assessed against all General Safety and Performance Requirements.
Yearly surveillance audit by Notified Body.
Periodic safety update report ("PSUR") for each device summarizing results and conclusions of post-market surveillance data (PMS) analysis as a result of the PMS plan.
Biological evaluation including advanced biocompatibility testing according to ISO 10993.
Clinical trial shall be performed, yielding statistically significant results.